La edición 91 de los premios Oscar ha sido una de las más comentadas. ¿La razón? la diversidad de películas, personajes y la entrada a la Academia de cintas que antes no se habían como Black Panther, una película de superhéroes, y ROMA, una producción de Netflix. Otro de los puntos más destacados de este 2019, son los nominados en la categoría de Mejor Director con la presencia del mexicano Alfonso Cuarón, el polaco Pawel Pawlikowski, el griego Yorgos Lanthimos y los estadounidenses Spike Lee y Adam McKay.
En pocas palabras, este año dominaron las películas pensadas desde fuera con una fuerte presencia de México y Polonia en ROMA y Cold War, respectivamente. Ambas películas reflejan la identidad y el idioma de su país, y lo mismo va para otras nominadas como Vice, pero sobre todo BlacKkKlansman, una poderosa declaración contra el racismo, la discriminación y los discursos de odio de la América de hoy y siempre.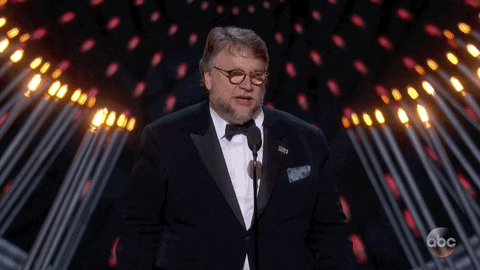 Para siquiera poder hablar de un favorito, o un probable ganador, debemos irnos al pasado, a los mejores trabajos de estos cinco directores nominados, y determinar de alguna forma quién podría llevarse la estatuilla. El año pasado, y desde 2013 en realidad, se la ha llevado una mayoría de mexicanos con Alfonso Cuarón para empezar, dos para Alejandro González Iñárritu, una para Damien Chazelle,y la última para Guillermo del Toro. ¿Repetirá México un Oscar en esta categoría o es el turno de otra nacionalidad para llevárselo?
Por acá les dejamos de cada uno de los directores, lo que consideramos es su mejor película:
Yorgos Lanthimos
Canino (2009)
Yorgos Lanthimos ha sido toda una revelación para Hollywood con la salida de The Favourite y sus 10 nominaciones a los premios Oscar. Sin embargo, parece que todo estaba preparadopara este momento con sus trabajos anteriores aquí y en su natal Grecia. Primero con The Lobstery luego con The Killing of a Sacred Deer, dos películas poco digeribles y complicadas que prepararon el terreno para algo más dinámico y divertido con The Favourite. Pero como mencionamos, desde antes ya se estaba forjando, y las pruebas están en Alps de 2011 y Caninode 2009. Esta última cinta nos presenta a un padre que quiere proteger a sus hijos, pero lleva su cuidado al extremo.
La familia compuesta de papá, mamá y tres hijos (dos mujeres y un hombre) viven en una enorme casa aislada para evitar que salgan o tengan contacto con el mundo. No han visto películas; no conocen a nadie de fuera, sólo a una chica que sirve para que el hijo descargue sus necesidades sexuales; creen que "mar" significa "silla"; temen al exterior lleno de criaturas; y el momento en que pueden estar listos para salir, es cuando se caigan sus caninos… lo cual nunca va a suceder.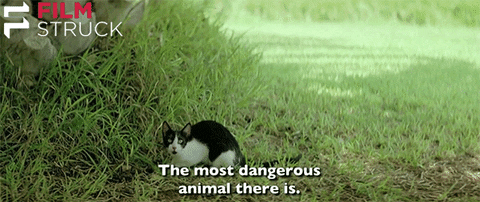 Así, Lanthimos construyó una historia absurda e inocente que a veces da risa y ternura, pero que no es otra cosa sino macabra como consecuencia de las distintas realidades que se viven fuera de la ficción. ¿El padre toma esta medida porque el mundo es cruel y peligroso?, ¿se trata de una obsesión de permanecer oculto y hacer las cosas en privado o todo lo contrario, una revelación de lo expuestos que estamos con las nuevas tecnologías?, ¿o tal vez se trate de una crítica a los sistemas totalitarios, las dictaduras disfrazadas y los sociedades en represión? Canino puede ser lo que sea mientras no se comprenda en su totalidad el objetivo de la película con un final ambiguo pero justo. Con esta película, el director le presentó al mundo el potencial fílmico de un país que nunca se ha caracterizado por su industria, y es aquí donde también reside su importancia.
Pawel Pawlikowski
Ida (2013)
Pawel Pawkilowski se movió de su natal Polonia a Inglaterra, país donde comenzó su carrera como director. Primero de documentales para la televisión para luego dar paso a la ficción en inglés. Sin embargo, parece que siempre hubo una necesidad de regresar a sus orígenes, su idioma, a la historia de un país que durante mucho tiempo estuvo roto. Y así es como llegamos a Ida, una película de 2013 que ganó el primer Oscar para Polonia. En pocas palabras, esta cinta ha sido descrita como una obra de arte fílmica, gracias a sus cualidades en blanco y negro, la trama histórica pero sobre todo, por salirse del cine que estamos acostumbrados a ver lleno de movimiento, sin pausas ni silencios. Ida sigue la historia de Anna, una novicia de 18 años que es enviada a visitar a su único pariente antes de tomar los votos.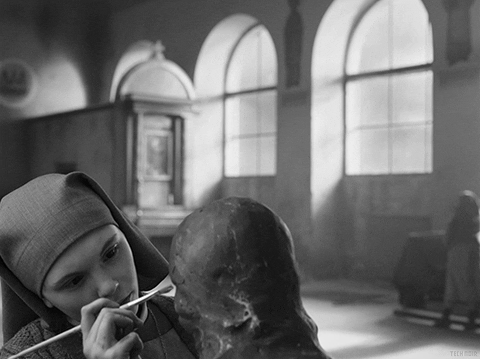 Así conoce a su tía Wanda Gruz, una comunista que todo el tiempo se está burlando de la inocencia de Anna, cuyo nombre real es Ida Lebenstein y en realidad, es judía, una "monja judía". Esta cinta constantemente se cuestiona la existencia de Dios, aunque en realidad lo que pone en duda es la permanencia de la humanidad en un país como Polonia, asediado por la guerra, por la dureza del comunismo, la violencia llevada por policías secretas y las pocas posibilidades de ser libre.
Ida está ambientada en 1961 durante la dictadura de Stalin como líder de la URSS en un país que apenas se recuperaba de haber perdido una quinta parte de su población y aproximadamente tres millones de judíos. De este modo, la película utiliza a sus personajes como pretexto para hacer un repaso de los tiempos de guerra (no necesariamente internacional) y las secuelas de la misma en la tierra y las personas. Pocas veces en esta cinta se habla directamente de la situación en la que se presenta, todo se dialoga y se recuerda a través de imágenes, escenarios, personajes y, como elemento extra, el blanco y negro que parece dominar la memoria de Pawlikowski.
Spike Lee
Do The Right Thing (1989)
Spike Lee es uno de los directores más reconocidos y representativos de la comunidad afroamericana. Y hacemos hincapié porque su filmografía, desde sus comienzos en los 80, ha sido dedicada a la cultura negra, origen, estructura y los problemas que enfrentan desde su llegada a América. BlacKkKlansman, su última película, viaja al pasado no muy lejano cuando los grupos de odio como el Ku Klux Klan eran aceptados en la sociedad. Si embargo, desde el principio trató el tema de los estereotipos, y una de sus más grandes críticas es Do The Right Thing de 1989, protagonizada por el mismo Lee.
Esta película sigue la historia de Mookie, un repartidor de pizza que trabaja en un local ubicado en un barrio de mayoría negra y cuyo dueño es un italoamericano junto a sus dos hijos, uno que lo acepta y otro que parece odiar a los afroamericanos a pesar de que sus ídolos son de esa raza como Magic Johnson. La importancia de esta cinta radica en la presentación consciente de los estereotipos apegados no sólo a los afroamericanos, quizá los más conocidos y de los que se desprenden más burlas en Estados Unidos, sino a cualquier otro grupo racial o de migrantes como los italianos, puertorriqueños y judíos. En una de las escenas clave de Do The Right Thing, algunos personajes miran a la cámara y dicen una serie de insultos conocidos como "simios" para los negros y "tacaños" para los judíos. Todos contra todos.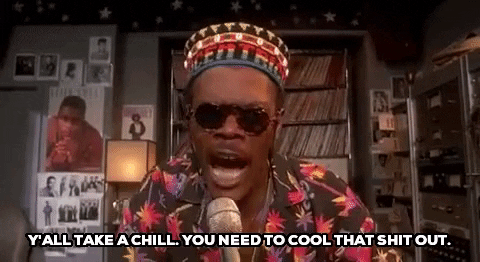 Con esto, Spike Lee realizó una de sus primeras declaraciones políticas y sociales contra la discriminación, el racismo y los discursos cargados de odio, los cuales denotan pura ignorancia de quien lo dice. También estableció, pero de una forma mucho menos directa, que el odio proviene también de un sistema y condición económica. Es decir, Mookie es un negro ordinario a diferencia de Michael Jordan, quien tiene dinero, fama y talento. Esto marca la diferencia para reconocer la calidad de una persona o dejar de hacerlo con actitudes racistas. La comunidad afroamericana siempre se ha caracterizado por vivir en condiciones de pobreza, falta de oportunidades y violencia, derivadas de la economía, la cual está dirigida por personas que reconocen y viven bajo los estereotipos. Un círculo del cual es complicado a salir a menos que se entiendan todas las partes.
Alfonso Cuarón
Children of Men (2006)
Cuarón ya tenía un nombre en la industria del cine antes de ROMA y Gravity. En realidad, la mayor parte de su carrera la ha desarrollado fuera de México tanto como director y productor en películas como Harry Potter: El prisionero de Azkaban, The Assassination of Richard Nixon, Mowgli y uno de sus más grandes proyectos, Children of Men. Esta película protagonizada por Clive Owen, Julianne Moore, Michael Caine y Chiwetel Ejiofor, nos presenta un futuro distópico (año 2027) en el que ya no nacen niños. Es decir, la humanidad cuenta sus días conforme cada persona en el planeta muere. Los problemas ambientales, probablemente, han desencadenado un estado de infertilidad y un mundo en el que el individuo más joven tiene 18 (con meses, días, minutos y segundos contados).
A partir de esto, hay una paranoia colectiva y un resentimiento entre personas que se refleja en la violencia y los grupos de odio que buscan destruir todo intento por recuperar la vida como antes era conocida. Se espera una revolución en todos los aspectos con la presencia de una mujer embarazada a la que buscan eliminar. Children of Men dividió opiniones desde su salida en 2006 por presentar una posibilidad que nos asusta, pero que ahora, a más de 10 años de su salida, ya está aquí.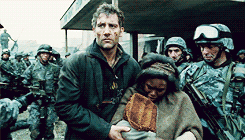 Y no necesariamente nos referimos a la infertilidad y el fin de la humanidad inmediato, sino a los brotes de violencia, a la explosión de bombas como una actividad cotidiana, a las zonas de guerra donde antes eran ciudades, a la intolerancia y la desesperación. Cuarón trabajó en la dirección de  Children of Men y también en la construcción del guión y otros elementos que convierten a este filme, en uno de sus más grandes trabajos al tratarse de algo orgánico, que no pierde vigencia, sino todo lo contrario. Se vuelve real y posible.
Adam McKay
Step Brothers (2008)
Hablar de Adam McKay es complicado. Durante muchos años se distinguió por hacer comedias absurdas y ridículas junto a Will Ferrell para dar un giro de 180 grados (uno de verdad) cuando comenzó a entrar en la comedia política y económica. Y así, de una película para otra, llegó a los Oscar con The Big Short junto a Brad Pitt, Ryan Gosling, Christian Bale y Steve Carell. Y ahora, regresó a la ceremonia con Vice, una biografía que va de la comedia al drama sobre la vida de Dick Cheney, vicepresidente de Estados Unidos durante la gestión de George W. Bush.
Sin embargo, decir que la pasada fue su mejor trabajo, sería demasiado fácil para un director que ha demostrado ser lo suficientemente versátil como para eso. Esa es la razón por la cual nos vamos a su pasado, a esas comedias tontas, para hablar de uno de sus filmes más conocidos. Step Brothers de 2008, está protagonizada por Ferrell junto a John C. Reilly como dos hombres de 40 años (o más), que viven con sus padres, comparten habitación, duermen en literas y, en pocas palabras, no han madurado en ningún sentido. Sus padres se enamoran, se casan y se van a vivir juntos, cada uno su respectivo hijo.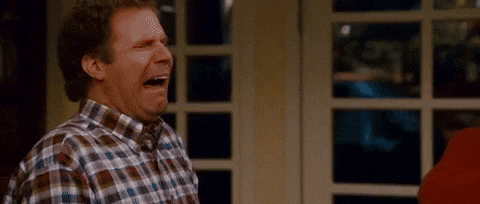 Las críticas de esta película son diversas, pero la mayoría se inclina por resumir todo el concepto como una mala comedia, especialmente la actuación de Reilly quien es un buen actor, pero no un buen comediante. Pero es por eso, por más ridículo que parezca, que la hemos elegido, porque es el punto máximo dentro del trabajo de McKay, el que llega al límite, el que molesta al público, el que es descarado y el que juega, tan sólo un poco, con la realidad de la familia americana y el retrato de los adolescentes.
This article was originally writing by: Sopitas.com